ABOUT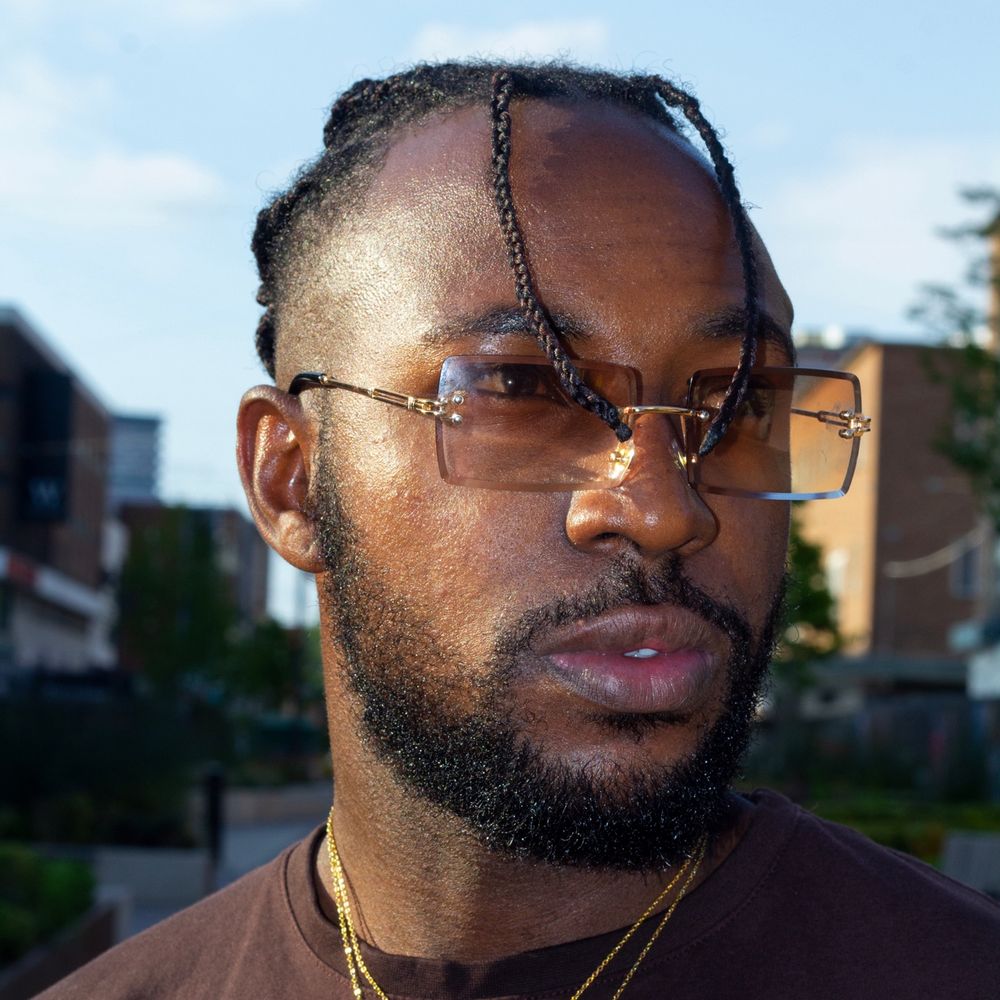 Kado Kadra
Kado Kadra (Alex Kaunda) is a vibrant singer/song-writer born on the 13th of April 2000. Kado kadra is now an artist to keep your eye on. He was born into a family of musicians and has now found his own path and purpose in the same field. We can simply say that 'It's in the blood'. Kado Kadra doesn't limit himself when it comes to a Genre but he mainly partakes in all sectors of Afro music, Amapiano, R & B and Hip-Hop. 
Kado kadra's aspire to be a musician derived from a small village called Chemboma in Malawi. As a young boy, the majority of Kado Kadra's family were significant musicians in Malawi. His Dad Wiza Kaunda and Uncle Billy Kaunda were some of the most influential artists in Malawi. This is where Kado Kadra grew up so it comes as no surprise that he saw a purpose in this field. At the age of 12 in March 2013, Kado came to the UK and started his pursuit in music, where he played around and explored various genres to find his own niche as an upcoming artist. 
Later down that year, He attended Upton By Chester high school where continued to explore all aspects of music from writing and performing his own songs in year 8 to his music class to doing covers of his then favourite songs and uploading them on YouTube. 
In 2014, he moved down to Tidworth and attended Wellington Academy where he met one of his best friends Adil whose friendship grew from their love of music. Here Kado Kadra played around with the music software 'GarageBand' and started developing some producing and mixing skills whilst his main focus remained to be vocal recording and writing. 
In 2016 Whilst at College, Kado Kadra couldn't keep his feet out of the studio to the point where he started skipping his chosen subjects to be in the studio and explore his musicality. This is where he met his fellow musicians Poko, Raf and Jakub, who are also a part of his brotherhood. Kado Kadra released his first EP 'Tiktok' in early 2019 with main songs such as 'Catch a Vibe' and 'Karate', With the help of his producer, manager and mixing engineer Raf Arjay. As well as featuring other artists such as 'Poko' and 'Raf Anderson.' The release of this EP was when Kado Kadra knew he wanted to fulfil a purpose as an artist. He spent the next year exploring different genres in the industry as he feels that as an artist, he is all about energy and vibe and you should never limit yourself to one genre. 
This was later followed by Philophobia in 2020 which was a success for Kado as an artist as he got his first radio play on BBC Oxford Introducing and gained more than 12,000 streams. After this release, Kado Kadra collaborated with one of the biggest names in Malawi, the artist 'Toast' alongside a respectable and talented artist called 'YeahIKnow'. This single shot up to N.1 on Malawi's playlist 'New Wave Malawi' and received more than 8,000 plays on Spotify. For an upcoming artist, these 2 songs are big achievements for Kado Kadra. 
In 2021, Kado Kadra released his next EP 'Road to Success' which he describes as a masterpiece. With highlighted tracks from the EP such as 2n2, Bally, Phada, Insecure and Too Good Too Be True. This EP was very successful and led Kado Kadra to his first live performance which was held in London at the Moustache Bar. He has now had 2 successful live performances there. Moreover, 3 of his tracks from this album had radio plays on BBC Coventry & Warwickshire introducing. 3 of the tracks '2n2', 'Bally' and 'Phada' are Kado Kadra's favourite songs and all have a music video that is available on YouTube. Phada and 2n2 can be found on his YouTube channel 'KadoKadra' and Bally is uploaded on LINKUP TV, a large music platform in the UK for both upcoming and established artists. 
When asked what inspires him the most, Kado replies 'My environment but mainly Love'. He is inspired by the good side and the bad side of love and expresses this through his music. He writes about his love-life, his love for family and friends and his love of fulfilling what he feels like he was born to do whilst also expressing how he doesn't feel love from certain people he cares about and the downfall he's experienced out of love. 
At the moment, Kado Kadra continues to consistently learn and develop his skills as an artist. Kado is constantly looking for new opportunities that can open doors to him and allow him to network with various artists in the industry. As Insecure from his recent EP 'Road to Success' had the most impact on his audience, Kado is currently looking into making a music video for it. There's so much more Kado Kadra wants to achieve and with his hard work, Talent, consistency and the Will to always learn and develop, there is definitely a space for this young talented artist.